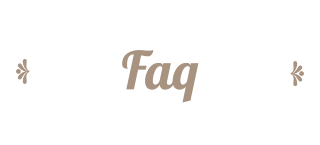 Faq
Frequent questions


Answers to frequently asked questions about our agriturismo.
For more information, do not hesitate to CONTACT US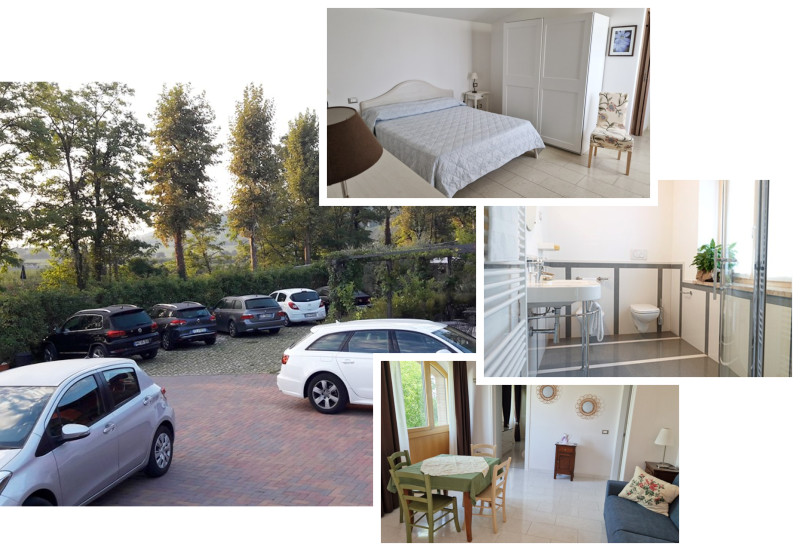 The farmhouse is followed directly by the owners?
Yes, the guest is always welcomed and received by the owner or a close relation. We handle personally the farm.
Are you open all year?
Yes we are open all year.
At what time can we arrive?
We welcome you with pleasure from 11 am until 7.30 pm only please phone us preavvertirci about 1 hour before arriving.
What time do we have to leave the apartment?
The apartment must be vacated by 11 in the morning; for different needs we ask you to make arrangements in advance.
Is there a parking?
Yes we have a large parking inside the property.
Is there are daily housekeeping service? Is there the necessary linen?
Daily cleaning is provided, change of towels and bed linen every three days. The apartments are equipped with bed linen and towels.
Is there a bathroom in the apartment?
Yes, all apartments have a private bathroom with large shower, hairdryer and courtesy set.
Do we need a car to come to you?
If you have a car is more convenient, you can hire at the airport or train station in Verona. The nearest bus stop is 500 mt. from the farmhouse.
Your property is suitable for the disabled?
Yes, we have a wheelchair accessible ground floor apartment with a fully equipped bathroom.
Is there a free Wi-Fi network?
Our facility is equipped with a Wi-Fi network to which you can connect for free to all indoor and outdoor spaces.
Are pets allowed?
Pets of small / medium size are accepted, but please advise us when you do the reservation.
Upon check out of a stay with pets, an accurate check of the apartment will be carried out.
Is there a playground for kids?
It is in the garden of the farmhouse there are some plays for the kids, but the big lawn itself is an entertainment.
Do You have available beds for children?
Yes, we have "camping" cots available for our younger guests. Check availability at the time of booking.
Can we get tourist information about the area?
Of course, we will be happy to show you the places of greatest interest.
Is there air conditioning and heating in the apartments?
Yes, each apartment is equipped with a heating and cooling system.
Can we also have dinner?
No, in our farmhouse there isn't a restaurant, we offer the only overnight stay and breakfast.
However, we will show the restaurants, pizzerias and restaurants in close proximity (3 minutes by car), many of which are also suitable for children.
Are there restaurants in the area?
Sure, there is a wide choice of restaurants, from typical restaurants to seafood restaurants... all tastes will be satisfied.
IThe first pizzeria / restaurant is less than a mile from the farmhouse.
Do you have agreements with parks?
No.
How can I guarantee my reservation?
To guarantee the reservation a credit card number is required.
For those who do not want or cannot use a credit card, it is possible to pay the cost of one night by bank transfer.
What happens if we have to cancel our reservation?
– If cancellation is made up to 7 days before the date of arrival, no penalty will be applied.
– If the cancellation is made within 7 days prior to arrival, or in case of NO SHOW, the full amount of the stay will be withheld.
How do I pay for my stay?
The payment of the balance is made directly on a farm at the time of departure; Payment can be made by a credit card accepted from the farmhouse, with direct debit or cash.
What are credit cards accepted?
We accept Visa, Mastercard and Maestro.
Can we smoke inside the farmhouse?
No, smoking is strictly prohibited inside and especially in the apartments.
Do you do something to sanitize the rooms?
Yes, the rooms are cleaned daily and are also sanitized with an ozonator.